Low Odor EPDM Foam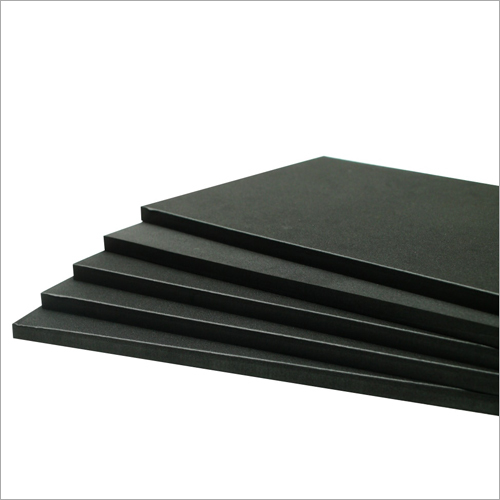 Low Odor EPDM Foam
Price And Quantity
Container/Containers

20-200 USD ($)
Product Description
Specification
Color:Black,Colored,White
Material:EPDM
Key Features
Low VOCs, Low Odor, Low Fogging.
Sulfur Free

EPDM Foam
Chi Meng has stood out among the peer industry, and started to manufacture synthetic rubber foams since 1982. Now provide three major rubber series of EPDM, CR and SBR foams
Following EPDM series also comes in models compliance with UL94-HF1 Fire Retardant & Non-Halogen (EPDM-FR), Low Compression Set (EPDM-A), Economical Type (EPDM-POE), Open Cell (EPDM-OP), and Anti-Static (EPDM-AS) specifications.

EPDM, EPDM-FR, EPDM-A, EPDM-POE Series:
EPDM (Ethylene Propylene Diene Monomer) foam is widely used in automotive industries. In addition to sulfur vulcanized EPDM foam, Chi Meng has simultaneously developed its own unique technology to offer sulfur-free peroxide cross-linked EPDM foam that is particularly ideal to use in automotive, electronics and semiconductor industries. Chi Meng also provide EPDM-FR series which is compliance with UL94-HF1 fire retardant class and non-halogen grade.

EPDM-OP Series:
Chi Meng has successfully mass-produced the Open Cell foam which is with unique semi-open and interconnected bubble structure. EPDM-OP Series can effectively insulate water, air, heat and fitting on the rough surface. It is widely used in electronics, automotive, and construction industries. Chi Meng also provides sulfur-free EPDM-OP products.
EPDM-AS Series:
Currently Chi Meng provides Anti-Static SX Series, using PE/EVA as base materials. In order to meet customer's demands, Chi Meng has developed EPDM based anti-static products--EPDM-AS. EPDM-AS Anti-Static Foam is with a stable anti-static ability. The surface resistivity is between 104 ~ 106, and is widely used in IT and semiconductor industry.
Fire retardant EPDM black rubber foam for use in industrial applications.
We offer a wide range of fire retardant, non-halogen, low compression, open cell, and anti-static EPDM products that can be used in different industries.
Technical Specification
Items/Articles

Hardness

ASTM D2240

Elongation

Ratio

ASTM D412

(%)

Tensile

Strength

ASTM D412

( kPa)

Tensile

Strength

ASTM D412

( kPa)

25% Compression

Strength 25%

ASTM D1056

(kPa)

25%

Compression

Set 25%

ASTM D1056

(%)

Density

ASTM D3575

(kg / m3)

Standard Size

(mm)

SHORE

C




SHORE

00

EPDM-FR

EPDM-0500FR

184

35~50

150

450

2.7

35

40

120 20

1000*2000*53

EPDM-0400FR

244

40~60

200

550

3.4

45

32

160 30

1000*2000*53

EPDM-0300FR

284

45~65

250

600

3.9

55

20

200 30

1000*2000*5

EPDM

EPDM-0700

133

25~40

150

320

20

20

48

80 + 10

1000 X 2000 X 53

1350 X 2000 X 53

EPDM-0650

113

20~35

200

350

2.2

20

48

120 + 20

1000 X 2000 X 53

EPDM-0500

184

35~50

150

450

2.7

35

40

120 + 20

1000 X 2000 X 53

1000 X 2000 X 65

1350 X 2000 X 53

EPDM-0450

204

35~55

150

500

2.7

45

32

120 + 20

1000 X 2000 X 53

EPDM-0400

244

40~60

200

550

3.4

45

32

160 + 30

1000 X 2000 X 53

EPDM-0350

264

42~62

220

580

3.6

50

25

175 + 30

1000 X 2000 X 53

EPDM-0300

244

45~65

250

600

3.9

55

20

200 + 30

1000 X 2000 X 5

EPDM-A

EPDM-0350A

264

42~62

150

580

3

70

20

17530

1000*2000*53

EPDM+POE

EDPM0-501

184

35~50

70

300

1.5

25

30

120 20

1000*2000*50
1000*2000*651400*2000*53mm

EPDM-OP

EPDM-0700OP




150

100

0.7

2.0

12

10

80 10

1000*2000*53

EPDMOP-130




200

100

0.7

4.0

12

20

80 10

1000*2000*80
Contact Us
B No.76, Dade Rd., Xinhua Dist.,, Tainan, Tainan Shih, 71247, Taiwan
Phone :+886988807973